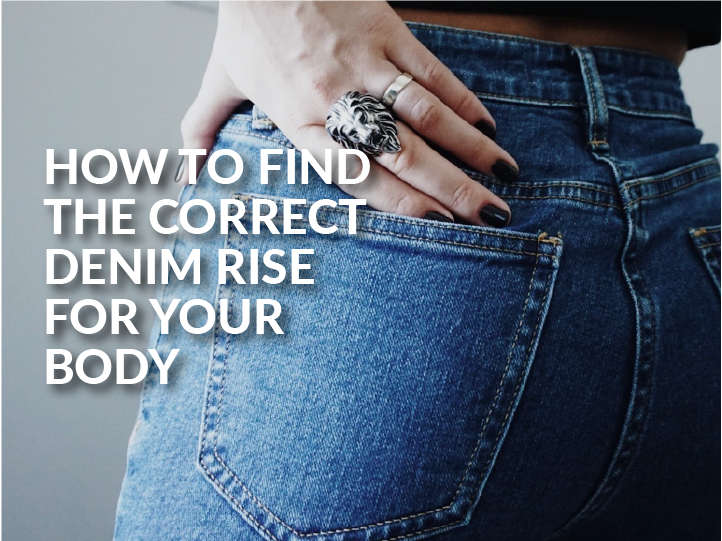 Understanding Women's Denim Rises
Let's dive in.
We often get asked "what is a denim rise?" and "what rise is right for me?"
A denim rise is a measured length between the crotch and the top of the jeans. This will determine where the jean sits in front and the back of your torso.
The rise of denim determines how a pair of jeans is going to fit your body.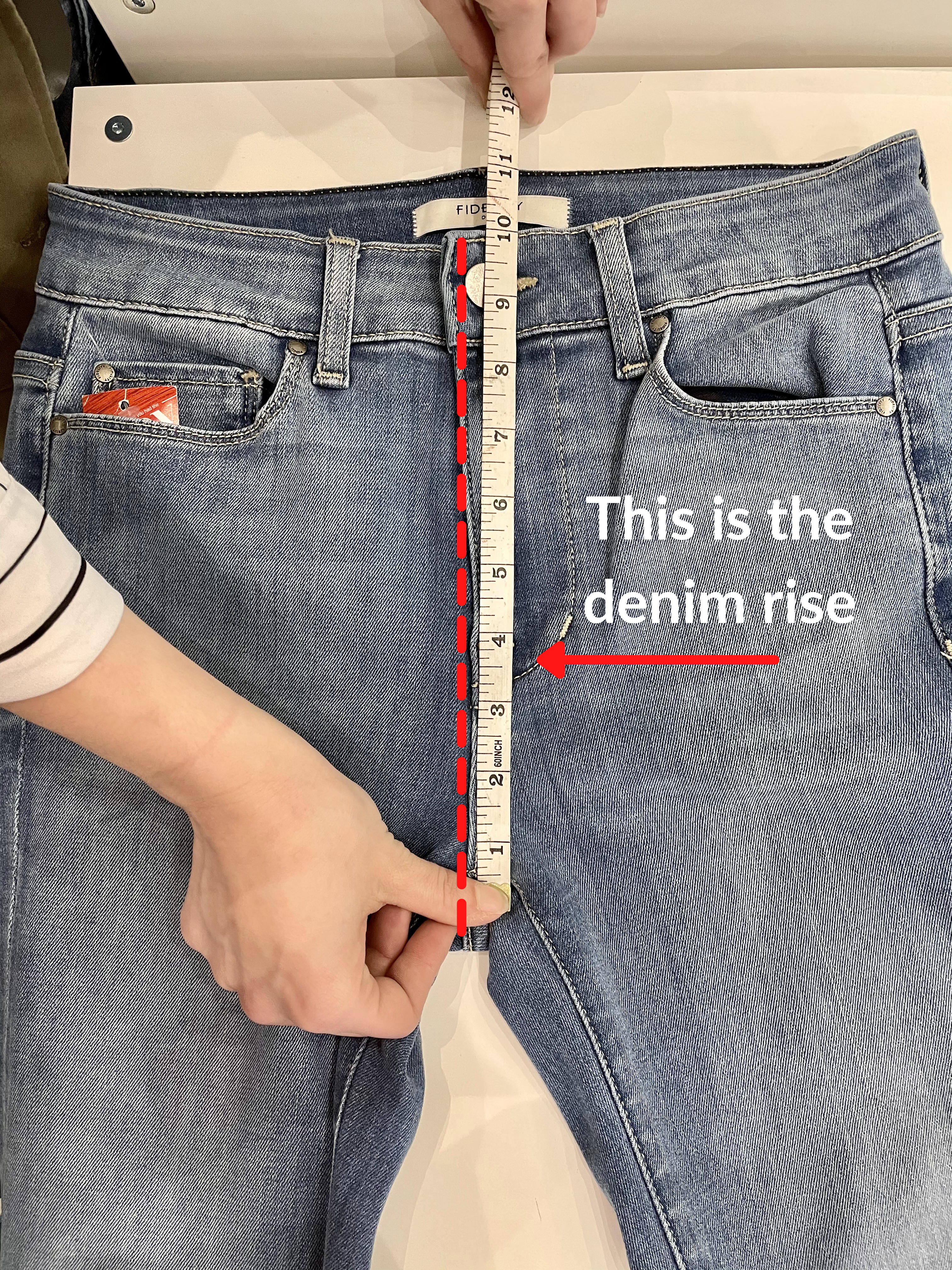 Finding the right denim rise for you is all about your torso. Since we all have different torso lengths a high-rise jean on your body may be mid to low-rise on your friend.
Denim Rises Demystified
In the below video Megan & Nikki, talk you through and try on different denim rises.
They start with an 8.5″ rise and go all the way up to a 12″ rise. You will be shocked to see how differently they fit. When watching, keep in mind that Megan has a long torso and Nikki has a short torso.
Main Take-Aways from the Video
Finding the best denim rise for you all depends on your style preference and how long your torso is.

Low-rise denim is any pair of denim that allows for 2″ or more between your belly button and the top of the jeans.

If you go too low your bum will probably pop out when you bend/sit. Being too low can also cause any "chub" around your hips to be pushed up above the denim.
Mid-rise denim is any pair of denim that has 1″ or less between your belly button and the top of the denim.

When buying a mid-rise make sure that the bottom of the back pockets don't go past your bum line (where your cheeks curve to meet your thighs).
High-rise denim is any pair that covers your belly button or higher.

To find the highest rise that you can wear, find the skinniest part between your bottom rib and your hip bone. This is where the denim should hit for an ideal high-rise.
Denim can be too high. You will know it's too high for your torso if you find that there is a lot of fabric bunching around the crotch area. You will also feel like your boobs are in your pants. Going too high may also cause "chub" from your stomach to be pushed up and above the denim.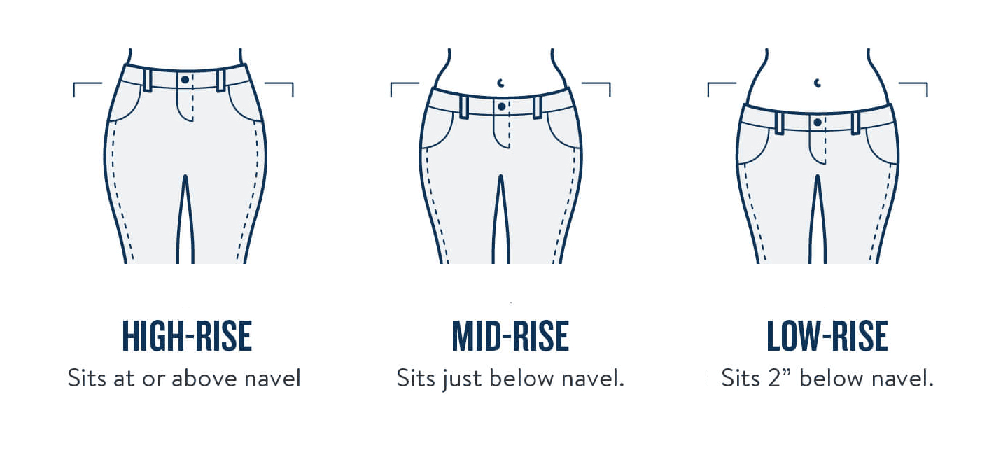 Confident in your rise AND your size? Shop our collection of women's denim right now, here >