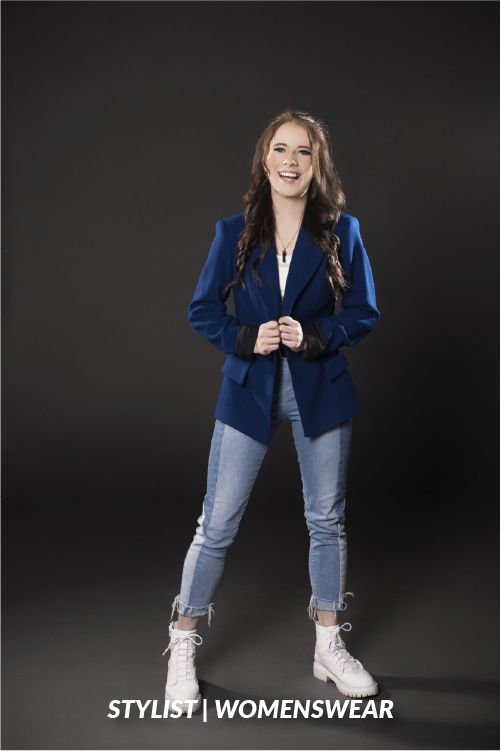 Hailing from small-town Bentley, Alberta, Caitlyn is a confident and skilled stylist. This is all the more impressive when you learn that she has only just begun her career in fashion. Although her talent is clear, she loves being able to work with and learn from the senior stylists at espy and is excited to be in Calgary chasing her dreams.
Caitlyn's fire-cracker personality is infectious and helps her clients feel upbeat and comfortable when they work with her. Her favourite part of the styling experience is when she is able to help people find their confidence through clothing. Even if it's in a simple white t-shirt, classic blue jeans, and sneakers – her go-to outfit!
When Caitlyn isn't working you can find her visiting her friends and family. Especially her parents, who are her biggest cheerleaders.