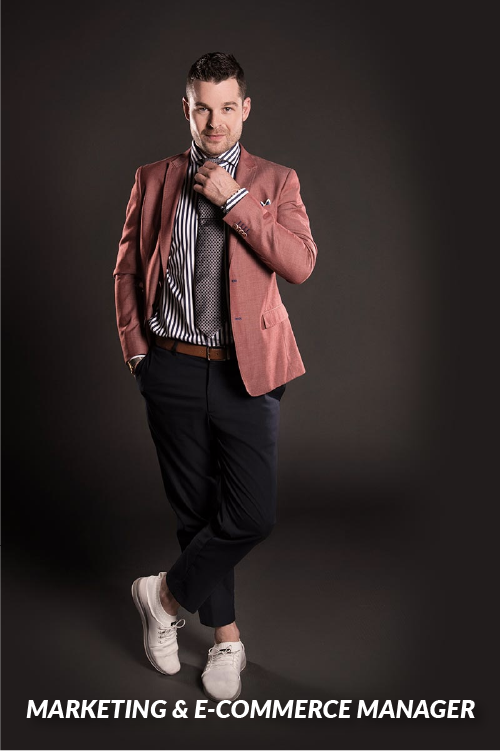 Mick brings an air of peacefulness to the unpredictable atmosphere that is espy. He's the token calm, cool and collected member of the team with a quick wit that often makes the people around him laugh.
Although he's rather quiet and composed compared to the rest of the espy team you can spot him in a crowd from his well-polished outfits. Mick has a huge heart and cares deeply about what he does and about the people around him. He's passionate about guiding people to become the best versions of themselves and often sees their potential before they do.
Inspired by the everyday dress of men in 1950s and 60's America, he likes to put his own interpretation on these timeless looks. The espy team often claims he is espy's best-dressed. However, he hasn't always been involved in the fashion world. He worked for 12+ years in custom home building and design.
If you see someone on a ladder measuring things around the store or putting up signs, it's probably Mick. His job description very much varies depending on each unpredictable day at espy. In his kind nature, he does an impeccable job at whatever is asked of him without hesitation. He could also hold the title of "in-store go-to guy for absolutely everything when you need to fix something."