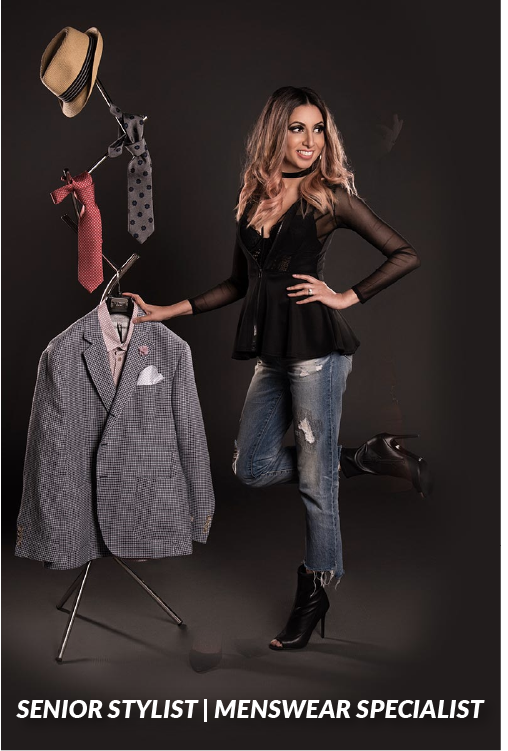 Puneet is espy's most-asked-for stylist. She has a bright, professional approach to styling and can brighten anyone's day. Born with a love for fashion, from dressing her dolls and everyone around her to sketching portraits and designs, she was always on the path to work in the fashion industry. She pursued a fashion design program at Pearl Academy of Fashion in New Delhi, India alongside her identical twin Suneet.
Having owned and operated her own line SP Square, with her twin she has experienced first-hand what it's like to design and manufacture clothes. She worked as a Director and Designer of SP Square for 6 years and absolutely loved it. Their line was very successful however her heart was set on Calgary where she would join her sister and settle, leading her to espy.
Puneet has her very own unique style, a combination of classic, versatile pieces with an edgy twist. She's not afraid of taking fashion risks and trying something out of the ordinary. Working at espy she loves the reward that comes with getting people into something that physically makes them smile when they see themselves. Although she is a specialist in menswear you can trust she can style anyone into appropriate looks for their body type.
Puneet has the most interesting stories, ask her about her trek to the Mount Everest basecamp.