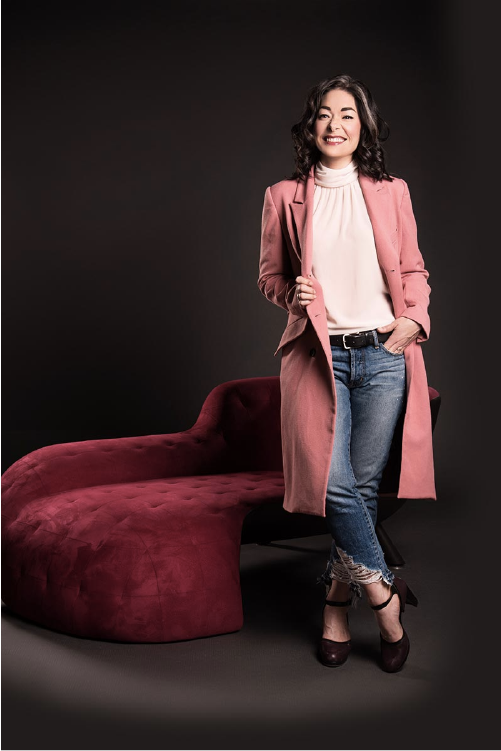 Megan Szanik is the Founder & CEO, proprietor and proud owner of espy Experience.
Through espy, Megan has been able to capture the hearts of Calgarians with her collection of fashion, denim for men and women, exclusive service and cheeky charity initiatives. Today, espy is noted as one of Canada's top independent fashion retailers by the fashion industry.
The seeds of espy were born through Megan and her work in Canada and the USA on the supplier side of the fashion business. Through fierce determination, an extensive background in sales, styling, distribution, along with a natural gift for helping people feel good about themselves, she has created a destination where her skills can be applied in one business. As a result, espy has become a place where clientele become empowered through their clothing.
Megan has been rewarded for her efforts with nominations and awards for business and community service for many years. Most notably, Megan was named Top 40 under 40 in 2014 by Avenue Magazine, a finalist for Breakout Business of the year in 2017 by the Calgary Chamber of Commerce, and a Business Leader in Calgary in 2018 by Business in Calgary Magazine.
Over the years espy has received multiple recognitions from local organizations for its service and business model. Voted Best Men's Clothing Store in Calgary by Best of Calgary in 2018 & 2020.
Megan loves to give back to the community and take care of those around her. Over the last 13 years, creative events like #nakedespy have raised over $600,000+ for local Calgary charities like the Prostate Cancer Center and Special Olympics Calgary.
Megan leaps into everything she does and her bold energy and fearlessness will have you wanting to follow, to risk, dream, and to be your very best self.
Her personal motto is "Just Do It Already!"