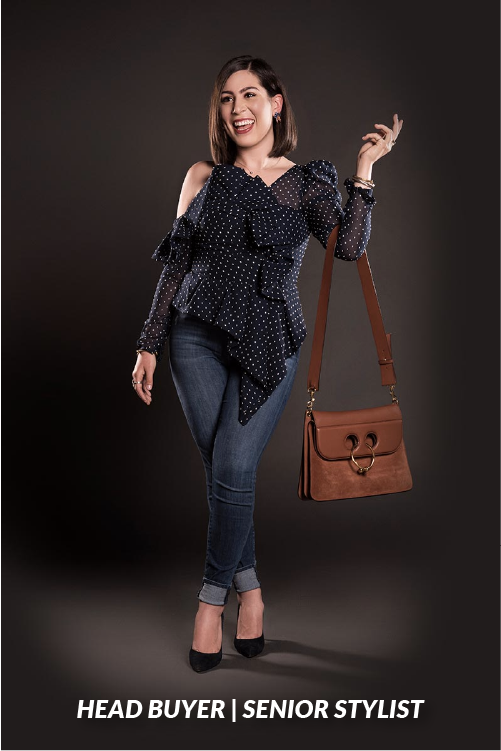 Nikki is espy's resident Italian fashionista. She'll always be decked head to toe in her favourite jewellery (yes, she mix & matches silver and gold) with an outfit that motivates you to dress better. Loving fashion since she can remember, it only seemed fitting that Nikki pursue a Fashion Marketing and Apparel degree at Olds College. Not only can she design and construct her own clothes but she can direct the fashion show they're worn in.
Her warm inviting smile almost feels familiar when she greets you inside the espy doors. She has a heartfelt, authentic approach to styling you can trust she always has your best interest in mind. She can carefully put together outfits that push you a little out of your comfort zone with ease and have you feeling ready to take on the world.
Nikki spends a lot of time travelling so you know who to call when you don't know what to pack for your next trip! She's also remarkable at baking vegan-gluten free cookies that taste amazing – you definitely want to be her friend.