Caddis Muzzy Readers
Put This in My Cart
Caddis Muzzy Readers
Caddis Muzzy Readers
The Muzzy takes on some new angles, where other frames fear to tread. Featuring a bold, sturdy frame that will look great on (almost) everyone. Read more.
Item Summary
Description
Frame: Premium bio-based, high-density acetate
Hardware: Custom alloy metals
Lenses: Proprietary Frq blue light filtering CR39 lens
Versatile style with a large fit
Highly-sculpted frame design has an architectural look
Metal diamonds embellish the front of the frame at the temple
Sturdy 5-barrel hinges ensure security and stability
Temples feature a wire core for a customizable fit
Details & Specs

All Caddis lenses are designed to block blue light while reducing smudging and glare.
Quality you can feel- premium, durable materials, thoughtful designs, and careful craftsmanship.
Your Caddis frames come nestled on top of a soft, custom-designed microfiber bag for storage.
CADDIS is an anti-anti-aging brand.
So a group of friends living in Northern California, Southern California, Brooklyn, Park City, and Salt Lake City decided that they would board this spaceship. They set up their warehouse in Salt Lake City because that seemed to make more sense than setting up a warehouse in Manhattan or San Francisco.

Have a question about this product?
Complete the look & similar stuff...

Have a question about this product?
Recently viewed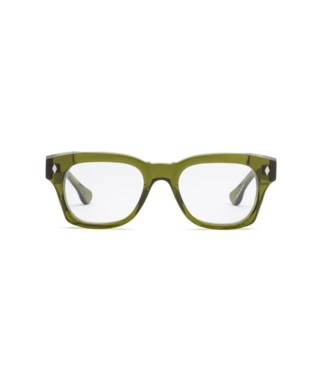 Choose your language
Choose your currency
Recently added
Order for another C$500.00 and receive free shipping
Review Caddis Muzzy Readers